SSK
DESIGN ENGG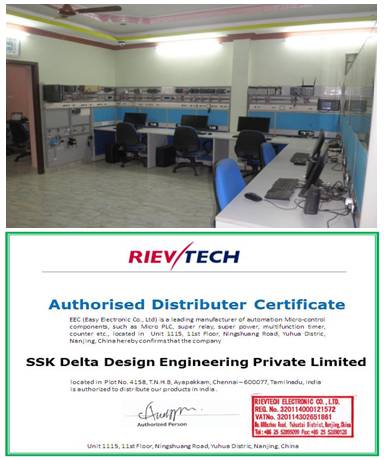 PLOT NO: 4158, FIRST FLOOR, T.N.H.B, AYAPAKKAM, CHENNAI - 600077, TAMILNADU, INDIA. CONTACT PH.NO: 9840292883; CLICK CONTACT TAB FOR MORE
Specialized Integeration Services
Our engineers worked with various industrial protocol such as Modbus RTU/ACHII, Modbus TCP, Ethernet IP, Realtime OPC, Historical OPC, Alarm and Event OPC, Field bus, Profibus DP, Devicenet and so on. Worked with mutiple SCADA software to fetch and control the field from the various control systems via the above listed protocol.


1. Integeration of control systems -


2. Universal SCADA






We can supply converters for any kind of protocol conversion. Basically we can provide solution for any integeration.

Since it may not be possible to have same control system at bigger plant, there may be more than one control system exists in the same plant. Each control system may have different SCADA system. So it may not be possible to monitor centrally to take better decision or it may be difficult to get all the data in one place.

We can provide solution for such scenario by supplying universal SCADA softwares. One software can get data from all the control system and it is verymuch possible to monitor from one location. Our scope inovoles not only supply of software also installation, configuration, testing and establishing the communication and handover.